10 Nov 2022
How to convert traffic into paid sales this BFCM 2022

Black Friday and Cyber Monday is the most awaited and number 1 shopping event of the year. BFCM also referred to as 'the unofficial start of Christmas shopping is a tremendous opportunity for your business to end the year strong. There is an upsurge in traffic around this time, this huge amount of traffic can take your business to next level if retained and converted into sales successfully.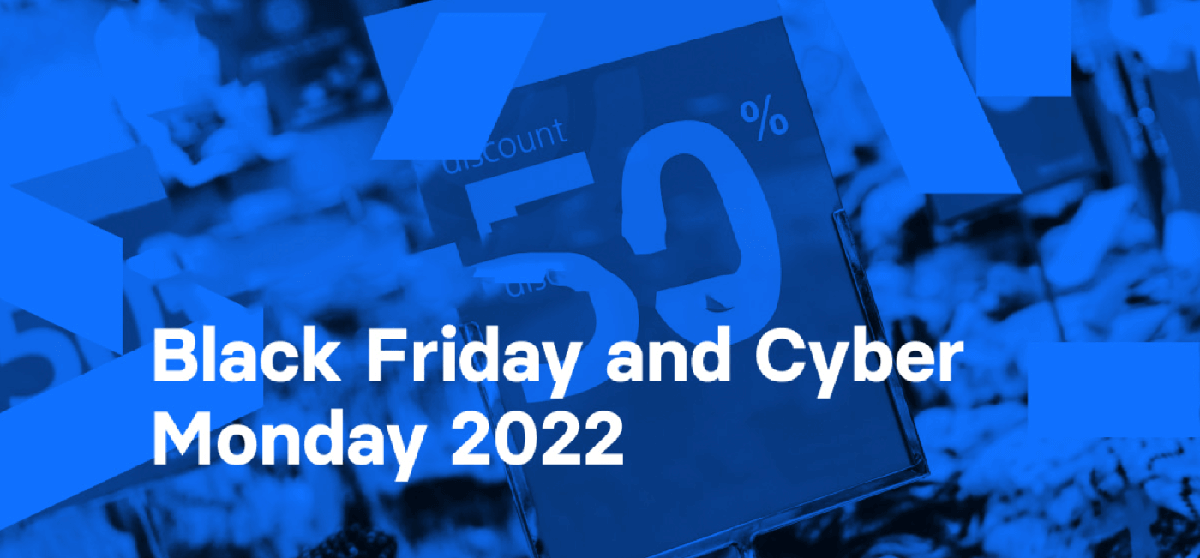 According to thinkwithgoogle.com, 40% of holiday shoppers say that their previous holiday shopping experiences have now made them consider doing their holiday shopping much earlier. About 50% of US consumers intend to start their holiday shopping early to avoid running out of stock. And 37% of shoppers who had bought in previous holiday sales regret not buying sooner.
65% of US shoppers indicate they will make their holiday purchase before BFCM, so in such a scenario, planning early and for a longer sales period is very important. In this blog, we will be covering some of the most important factors that help in converting traffic into sales.
About 75% of shoppers leave a website when they are unable to find what they are looking for within 15 seconds. Hence, it becomes crucial that your products are discoverable on your website. Collection filters and a Search bar are responsible factors for making your products discoverable on your Shopify eCommerce store. About 40% of merchants report that they saw an increase in revenue as a direct result of optimized search and filters. A small investment in Filters and Search can lead to higher conversion rates, especially during the holiday season time when there is a high traffic influx.
According to statistics, about 69% of visitors look for filters as soon as they arrive on a website. Choose an app with Comprehensive filtering options for example:
Price range
User ratings
Color
Size
Brand
Availability
Popularity
Although default filtering options are very dynamic, they may not cover your entire product description. Adding personalized filters could prove useful for a Shopify store that sells a specific type of product. For Instance, if your store has products with artwork, you can put filters based on the artwork using tags for example Artwork_Naruto, Artwork_beatles, Artwork_batman, Artwork_DC, Artwork_avengers, etc.
Dynamic filtering helps you to automatically optimize your filtering options based on product availability and ensure that users always get products displayed to them from all searches. This option is also useful where some users get too specific with multi-select filtering. Dynamic filtering responds to each marked filter and excludes the filters that are sure to bring no results.
Choose an app that has filters + Search. Search plays a major role in helping your store visitors find the specific product that they are looking for. As per reports, as many as 29% of your store visitors bounce to a competitor's website when they are unable to find the product they are looking for. An optimized search bar helps convert 43% faster. Sparq search provides autocorrect, suggestions, synonyms, and results to queries at a high speed. Sparq's AI-enabled search provides search results within 25 milliseconds.
Sparq has successfully provided a 20% increase in search revenues by increasing sales conversions of existing customers due to a heavy focus on AI-enabled personalization. This has also led to a 40% reduction in visitor dropouts and a 30% improvement in the average time spent on stores.

Pages that load within 2 seconds have a dropout rate of 9% and as page load time increases to 5 seconds dropout rate increases to 38.7%. Just a delay of 3 seconds can lead to such soaring numbers.Sparq product search & filter is an extremely fast search engine and delivers results within 50ms for the majority of its search queries. Sparq has features like image optimization, minification of assets, and Amazon CDN that help in reducing page load time. The faster search time means that customers are able to filter & search items in milliseconds and not wait for a full page reload every time they click a filter checkbox.
Do you know that 42% of BFCM sales last year came from mobile devices? And 69% of people discovered things online while lazily scrolling through their mobiles? If your website is not mobile-friendly, you need to work on it now
To make your website mobile friendly, you can work on a design that is responsive to all kinds of screens from smartphones to desktops. Since phones aren't as powerful as a desktop, you should make sure that your website is optimized to load quickly, and that your web host can handle the traffic. Some key aspects to be considered to make your website mobile friendly:
Loading speed: optimizing photos and videos by striking a balance between the image quality and file size in order to reduce loading times on mobile.
Mobile checkout: integrate various payment channels and make use digital wallet's advantages.
Product page & listing optimization: ensure that only the most relevant product details, product suggestions, and other mobile UX conventions are displayed.
Understanding what your customers are doing on your Shopify website is the first step in understanding how to improve what you offer, your goal should be to give them what they want in terms of customer experience and in terms of the products and services you supply.
Analytics offers a comprehensive understanding of your customers' search and filtering behavior. From common search queries to the most clicked filter options, every shopper's activity on your site provides valuable insights into their behavior.
Shopify provides very general categories of reports, Sparq, an AI-powered Shopify search app presents you with multiple report and analytics options specifically dedicated to your Shopify search bar. These include reporting on your:
Through the Search Analytics dashboard, you can understand what shoppers are searching for and work on empty queries by stocking up on that product or putting synonyms for that product to avoid empty results.
This data can help you reach to conclusions about your shoppers preferences, likes, dislikes , what interests your shoppers or what makes them leave your website. By basing your decisions on analytics you can provide a smoother shopping experience to your customers and can achieve your sales goals.

More than 70% of shoppers are waiting for huge discounts. Make design changes to your store to highlight discounts on your products. Make sure that you also have a separate filter dedicated to discounts on your products. Mention these discount offers in your marketing campaign to attract more number of customers.
Provide personalized shopping experience to your customers. Gift wrapping, customized notes, freebies or discount coupons can delight your customers. Be it big or small these extra things give a nice feeling to your shoppers and help them become loyal customers. You can even provide reusable packing with your brand logo for some extra marketing.

About 60% shoppers said they check for return policy before they buy any product online. A clear and convenient return policy and process puts customers at ease knowing they have simple ways to send back the product if there is an issue.Forecast your returns based on your present and projected sales for BFCM. With a simple calculation you can predict how many returns you will have, the cost of those returns and determine how your team will mange the return process.
When customers make a return, they have 2 options, they can either request a refund or exchange for credit or buy another product. By encouraging customers to choose an exchange or credit option, you're able to prevent churn, preserve revenue and customer relationship as a whole.
When customers are able to find their desired products easily then they will be more satisfied and more likely to swiftly pass through the sales funnel. Preparation, planning, and starting earlier rather than later are the keys to a successful Black Friday Cyber Monday. Sparq.ai has helped 1500+ Shopify stores to make their products more discoverable through their smart search and comprehensive filters which make your site easier to navigate along with optimizing the page load time of your Shopify store. Search analytics will let you understand your user behavior which will help you make strategic decisions with respect to your store's UX. Install Sparq now, and use its 14 days free trial. Sparq is also offering free onboarding services this Holiday season, seize this opportunity and make this holiday season your selling season.