15 Feb 2022
How To Expand Your Shopify Product catalogue

The idea and decision to expand your product catalogue comes to you for a lot of reasons, including:
Increasing your revenue through improved product offering as a choice
A necessity to avoid lagging behind your competitors and losing customers
One cannot neglect any of the three, and is an exercise that every eCommerce business has to face from time to time.
Investments, however, are made into this, and, just like any part of your business, decisions you make either bring profits or losses. Your choice of products either brings in interest from customers and experiences massive sales or fails and investments give no returns.
Thankfully, you don't have to engage in guesswork to expand your product catalogue. Different techniques allow you to safely predict potentially successful products and limit your losses. From the more apparent product trend tracking to making use of your Shopify search function, we present you with all the methods that put the odds in your favour. Let's get right in.
Techniques To Expand Your Product catalogue
Make Google Trends Your Friend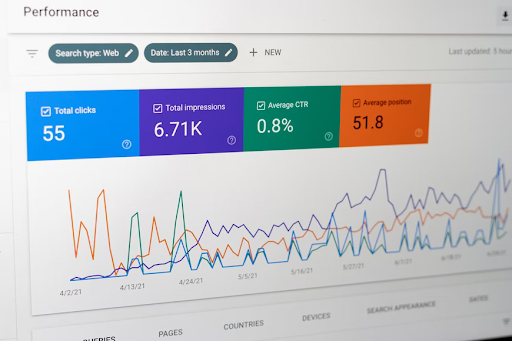 Google trend is a tool from Google that helps you track or analyze the popularity of search queries within the search engine. Why Google? That's because it is the most used search engine, serving as the go-to search tool for over 91% of worldwide search queries.
As an eCommerce business, using Google trends offers you a lot of value. First, it's free to use. Additionally, the tool makes use of graphs showing spikes in queries over time, making it easy to read. What's more is that you filter these search trends based on location and language, meaning you get to limit results to your target audience or a defined portion of it.
How is it used? You simply put in a keyword, in this case, your proposed product, and see its trend in search queries over time. You see when spikes in search queries occur, with these spikes simply indicating an increase in demand for the product.
For instance, inserting the term "Christmas trees" expectedly sees a spike in December on the graph. This is because there is simply increased demand for it. Some products receive constant search queries over the year, with this representing a constant demand for them.
The tool proves very useful as you know the exact period to make investments in the product and increase your chances for a sale. However, with Google trends, you do not know the exact search volume. You only know when there are increased search queries for your product.
Sadly, this means you do not know how much investment needs to be made. You don't know how much of the product you need to purchase so you avoid buying too much or too little. This is where the next technique comes in.
Engage In Keyword Research

Typically, keyword research is one exercise you do while setting up a Shopify store. You want to create SEO-friendly content on your eCommerce website so you drive organic traffic from search engines. Engaging in keyword research, however, doesn't stop there.
Whether with the use of free tools or the more advanced paid tools like Ahrefs and Semrush, proper keyword research helps you know the exact search volume of keywords in a particular period, usually a month. Having this knowledge helps you decide on how much to invest in based on your market share and, more usefully, which product to pick where you have to make choices.
Consider a situation where you have to decide on investing in either electric fans or air conditioners. You see that fans have more search volume than air conditioners and understand that there is probably more monthly demand for it. A choice may be made here but you could make your odds for success better.
Combining your knowledge of search volume with information from Google trends lets you understand whether investments are worth it and when to make these investments. Air conditioners may be teed up to have increased demands over the next few months after the time you plan to expand your product catalogue. Investing in fans, at this point, proves detrimental.
Competitive Analysis Is Crucial

Remember the dread of your competitors leaving you behind and taking all your customers along? Competitor analysis takes care of this and helps you safely expand your product catalogue based on inherent trends in your competitive environment.
As competitive analysis comprises a whole lot, in this case, it only involves you studying your competition's product catalogue. You check to see whether a considerable number have already included your proposed product into their product catalogue, how fast these products sell and make appropriate decisions based on that.
With a lot of historical data, the competitive analysis also helps you make appropriate predictions on when to invest in certain products and how much.
Survey Customers

This is one technique that proves very useful to (and seemingly only executable by) eCommerce businesses with close relationships or contact with customers. Here, you simply send out survey materials asking if they are interested in certain products or not. As straightforward as that.
In addition to determining interest in a product, you also have the chance of getting more information from your customers, like the amount of money they are willing to pay for it.
Directly surveying customers comes with one peculiar value. Rather than settling for general data on whether to make investments or not, you have data specific to your business to work with. You get information directly from your actual customers on interest in a proposed product and have an idea of whether they are likely to purchase them.
Make Use OF Your Shopify Search Function

Of course, when talking about your Shopify search function, we aren't referring to the default search bar. This doesn't offer you much other than "not so perfect" search queries. To expand your product catalogue, you need an advanced search app integrated into your Shopify store, one that equips you with insights through in-depth search analytics. How does search analytics help?
Well, information about unmatched search queries is the target. You want to know the products your website visitors search for. With this, you consider two things; whether a proposed product receives search queries and which products receive the most unmatched search queries.
An advanced Shopify search app like Sparq gives you these capabilities, offering the in-depth analytics you need for this important Shopify product catalogue optimization process. You know whether a product receives queries (assuring sales) and how many queries it receives (determining sales volume). '
Information about the product with the most unmatched queries allows you to know the safest product to invest in. You know the product that assures you the most demand and quantity of sales.
Get started
These are the most important techniques that help you safely and effectively expand your product catalogue. However, there are certain tips you want to take note of in implementing them. Check for the amount of competition for it and whether you have a chance of taking out the market share. You also check whether the profit margin for the product is worth investing in. As they say, safety first.