12 Mar 2022
Top 5 Customer Experience Trends For 2022
The customer experience (CX) is probably one of the most crucial things to focus on for eCommerce brands. Indeed, when it comes to sales customer experience gets involved beyond anything. In fact, customer experience or CX trends have always been in the top Google searches. It's interesting to know about 86% of the customers are willing to pay more for a better customer experience.
Today, knowing about customer experience and working to make it better are some of the top priorities of any eCommerce merchant and retail store owner. Have an eye on the top 5 customer experience trends in retail and eCommerce and make your customers satisfied for the long run. Starting with what actually are customer experience trends and why should you even worry about them.
The term 'customer experience trend' might be new for many. You might wonder what these customer trends are? Some opinions, beliefs, or expectations? Well, the customer experience trend is anything that's noticed in the customer's shopping behavior. It might be the taste of their choice, their purchasing, buying, scrolling, browsing behavior, or even their expectations from a brand or a group of brands.

These trends come from years of studying customer behaviour. As merchants, to know how customer experience trends are discovered is not what concerns us; rather, what are the trends and how we can utilise them for growing our business wider. Don't worry, the article covers it all for you…
It's interesting to know how customer trends have changed over the years. Today, customers value customer experience over service, product, or even price. It lasts when quality and price fade away with time. Stats show 83% of customers expect products or services to be personalized within hours of functionality.
Being a Shopify merchant, providing a personalized customer experience not only delights customers but also helps in boosting your sales as 80% of consumers are expected to purchase a product or service from a brand with a personalised customer experience. Hence, a personalized customer experience reflects two-fold benefits.
What next?
Knowing the customer trends might not be enough, rather, working on advancements is. We've got your back. The article shares the steps you should take to make your Shopify store more personalised.
Shopify provides customizable themes and templates. You can choose one that suits your brand and its story the best. Also, your website should include an attractive home page that's easy to navigate.
71% of customers shop via mobile applications. Therefore, making your Shopify website or store mobile-friendly is way too important.
A multi or omnichannel presence can aid in making the shopping and scrolling personalized. Presence on social media can help in better interaction with the consumers.
Sending more personalised messages and emails increases clickability. People are more likely to open a mail that's connected to them. 76% of consumers find themself comfortable in sharing their personal data for a personalised customer experience.
Social media purchasing is one of the most important CX trends(Customer Experience Trends) in eCommerce. In a world with over 3.6 billion social media users, excluding social media from your sales strategy might set you back a few steps from others. Social media marketing is on a hike. People love to shop via google ads, youtube, and Instagram sponsors. About 2/3rd of the shoppers use social media for shopping purposes.
You would wonder how expanding on social media ads and sponsors reaches $41.5 billion in 2020. Social Media Commerce is now a new standard in sales. A wide number of Shopify merchants including Haus and Luxy Hair use social media marketing in their sales strategy.
What next?
You can check out how the top Shopify merchants like The Critical Slide Society have developed a strong and active social media profile. We shall further move on to how social media can assist you in sales.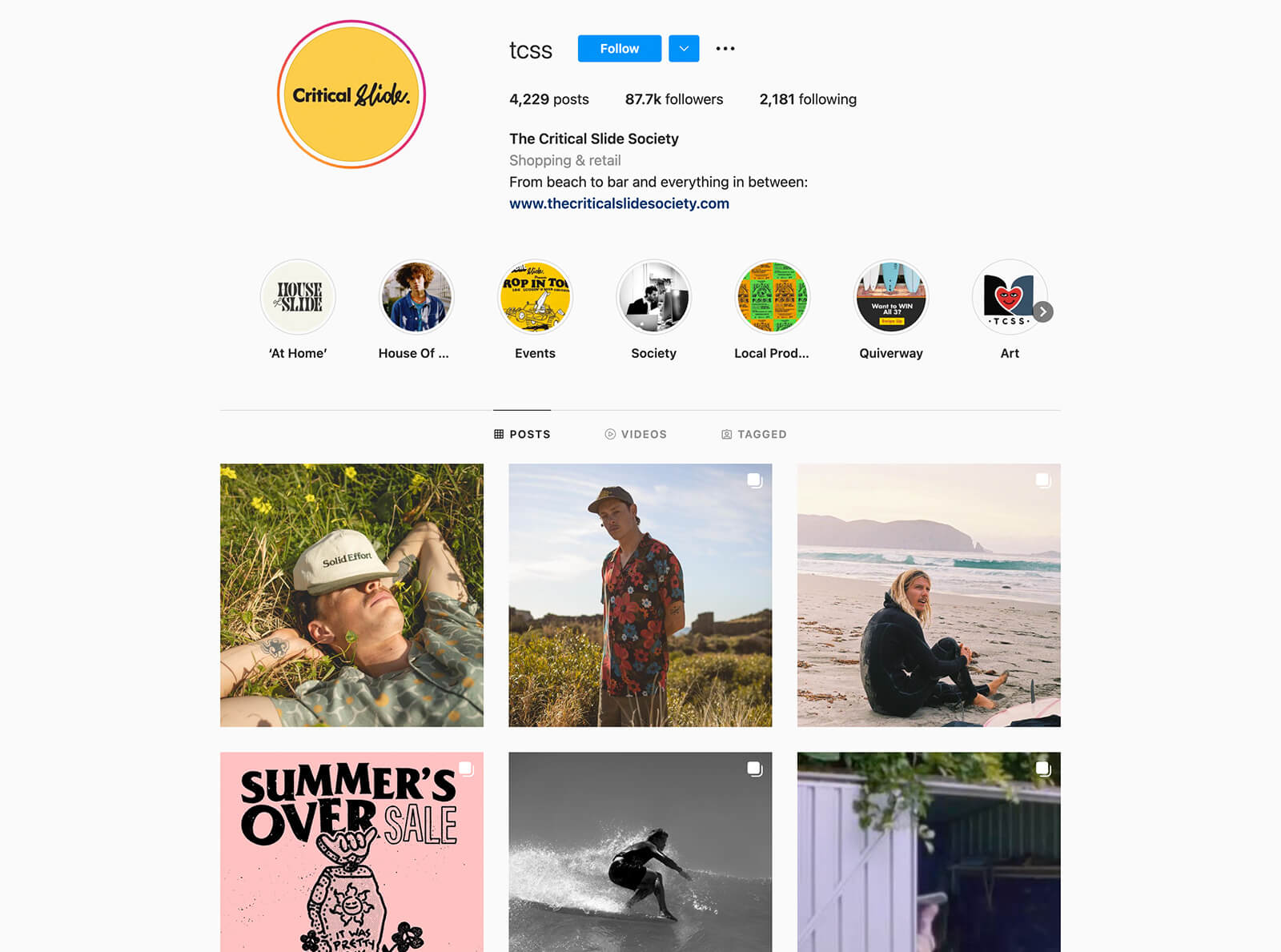 Enhance your social presence. Interact with your audience via videos on YouTube, Instagram reels, or memes on Twitter. Snapchat has recently grown as a giant center of social media marketing.
Ads on social media can be a major source of sales. Make your ads attractive to increase their clickability.
Sponsorships with top social media account holders can boost sales. Youtube has always been on the top list. How about a YouTuber x Shopify merchant collaboration?
Engaging social media content with a multichannel presence. Your presence on every top social media platform can affect your eCommerce sales.
AI is surely a revolution in technology but more than that it is a revolution in the world of sales and eCommerce. With the help of big data, AI has sooner or later proved to be a king in eCommerce and retail. It influences the choices of customers with the help of customer data from previous purchases, searches, or even online surfing.
Artificial intelligence in eCommerce has led to a boost of about 915% in conversion rates and has increased the average order value by 3%. Also, by 2023 online sales are projected to reach 22% of total retail sales.), thanks to the new connection between AI and eCommerce sales.
What next?
Here are some of the measures you should take to utilise artificial intelligence in your retail or eCommerce store.
AI can help in recommending products to the interested consumers in your online Shopify store. This method is called AI-assisted product recommendations.
Chat Boxes and super bots are now unknown to none. You can increase customer experience on your Shopify website with the help of an AI chatbox. An AI chatbox helps in giving instant answers to the customers and thus helps in solving their problems in seconds.
You can increase eCommerce or cybersecurity on your website with the help of AI technology.
Integrating AI with your CRM(Customer Relationship Management) can help in making the sales process even more efficient.
A Harvard Review Study says companies using AI are able to increase their lead generation by more than 50%. And about half(47%) of digitally mature organisations use artificial intelligence as a part of their eCommerce strategy. So, what are you waiting for? Install AI technology in your Shopify store today.
No wonder, AR has been a game-changer in eCommerce. AR or Augmented Reality advertising revenue went up to $1.41 billion in 2020 from half a billion in 2019. AR technology adds up to consumer experience as they can experience real-time interaction with products. And most importantly, Augmented Reality has reduced the gap between physical stores and eCommerce stores.
From big eCommerce giants like Amazon to some new Shopify merchants, a wide number of retailers and eCommerce store owners have paved steps towards installing AR in their sales and eCommerce strategy. The world can expect a lot more businesses to use AR in the near future.
What next?
To no surprise, AR can be used both by retail shop owners and online eCommerce store owners. Let's see how…
A retail store owner can do live events and product launches. Using AR can give better results when combined with reality.
Using AR for personalised product visualisation is one of the common uses of AR in eCommerce stores.
Shopify merchants can now use augmented reality. You can install the 3D Warehouse application from Shopify App Store and can display images combined with AR technology just by following some simple steps. Brands like Magnolia on Shopify have even started the utilisation.
Gone are the days when people trusted fake company promises. Today, consumers are more into the companies who promise but also who accept the mishaps and flaws. Also, transparency in the working mechanism is what today's customer expects and a company that excels in it wins the CX business.
A company that's transparent and honest about the availability and unavailability of products, shipping, pricing, and promotions is valued the most. Statistics show, about 24% of the consumers are likely to abandon carts if are not provided with delivery dates and 25% of the shoppers would not place the order if an unexpected shipping price is added just prior to the checkout.
What next?
Here are some ways in which you can make your brand more transparent and can enhance customer experience.
Prior honesty about product details, description, reviews, pricing, and shipping charges can help you to be a brand that's loved by all.
Sharing behind the scenes is one of the most common though appreciated efforts from the end of a company.
Not trying to hide the mishaps and flows of the brand is also a key aspect for winning customer trust.
Privacy and data is today's concern. Amid this, clarifying your data and privacy policies and making them easily accessible by all can be a major step towards building a large empire that's equally trustworthy and transparent.
A merchant mustn't forget the saying of the leading British entrepreneur Richard Branson, "The key is to set realistic customer expectations, and then not to just meet them, but to exceed them - preferably in unexpected and helpful ways." One can do this by analysing the top customer experience trends and by utilising them to their benefit. We hope the article helps in accomplishing the purpose.