25 Jan 2022
Great Traffic But No Sales? Here's What You Need to Change for Shopify Stores

"My Shopify store is getting two thousand visitors per day yet I am unable to fetch any orders. Why am I not making money?"
This Shopify forum message reminds of the unpleasant issue: Traffic but no sales on Shopify.
Getting high traffic is not uncommon on large eCommerce platforms, Shopify has a 23% market share in the US. In an online store's early days, it's common to draw hundreds, even thousands of visitors, yet the business is not able to generate sales. Once in a while, every merchant in the early days of business experiences the trauma of getting traffic but no sales. Why? How to work on increasing sales? Let's first examine the reasons for no sales.
Lack of user trust
High product and shipping prices
Targeting the wrong audience
Zero trust factors
Poor design and UX
High delivery time
Complex navigation
Unresponsive and slow website
Generic product descriptions with no benefits, no storytelling, and complicated language
Not catering to customer queries and FAQs
The list of reasons would go on. There are many possible reasons why your site is not getting sales. To convert clicks to sales you need to analyse your system of functionality to figure out the loopholes in your system. After all the hard work that you have done to create and promote your Shopify store, you deserve to get returns. And, you don't need to look elsewhere, we've got your back! The blog will share the best sales techniques that will cover everything from the scratch i.e. bringing customers to your store to helping them make a purchase from your Shopify store. Read on to know how it works…
How would customers know about your Shopify store? Advertising is the answer. It will help you to gain newly interested visitors to your store which can increase conversion rates. Associating your brand name with advertising can draw increased customer attention and will also add to their recall value. Try to bring a call to action to your advertisements.
Your product may not seek customer attention, but your brand story can. There are a bunch of stores on Shopify, why would people choose you? It would be your vision and brand story that can draw more public attraction. Understand their emotional pain and aid to remove it. Remember, mini-stories encourage customers to imagine having products
If your brand can create an effective chronicle then you'll be able to capture your audience's attention for longer periods of time, resulting in a more memorable impression that will help you take them swiftly through the sales funnel.
Referral entry of new customers can give you a major lead in your business. Referrals like 'Invite a friend and you both can get free cashback' can improve conversion rates. Referral entries show their compounding effect with time and thus help in increasing customers at an exponential rate. After all, a satisfied customer is the best source of advertising. Harvard Business Review states a 16% increase in profitability with business and product referrals.
Once you've got an interested visitor on your online store, it's time for you to make him stick and scroll more about you and your products. The more customer engagement, the more are the chances for them to make a purchase.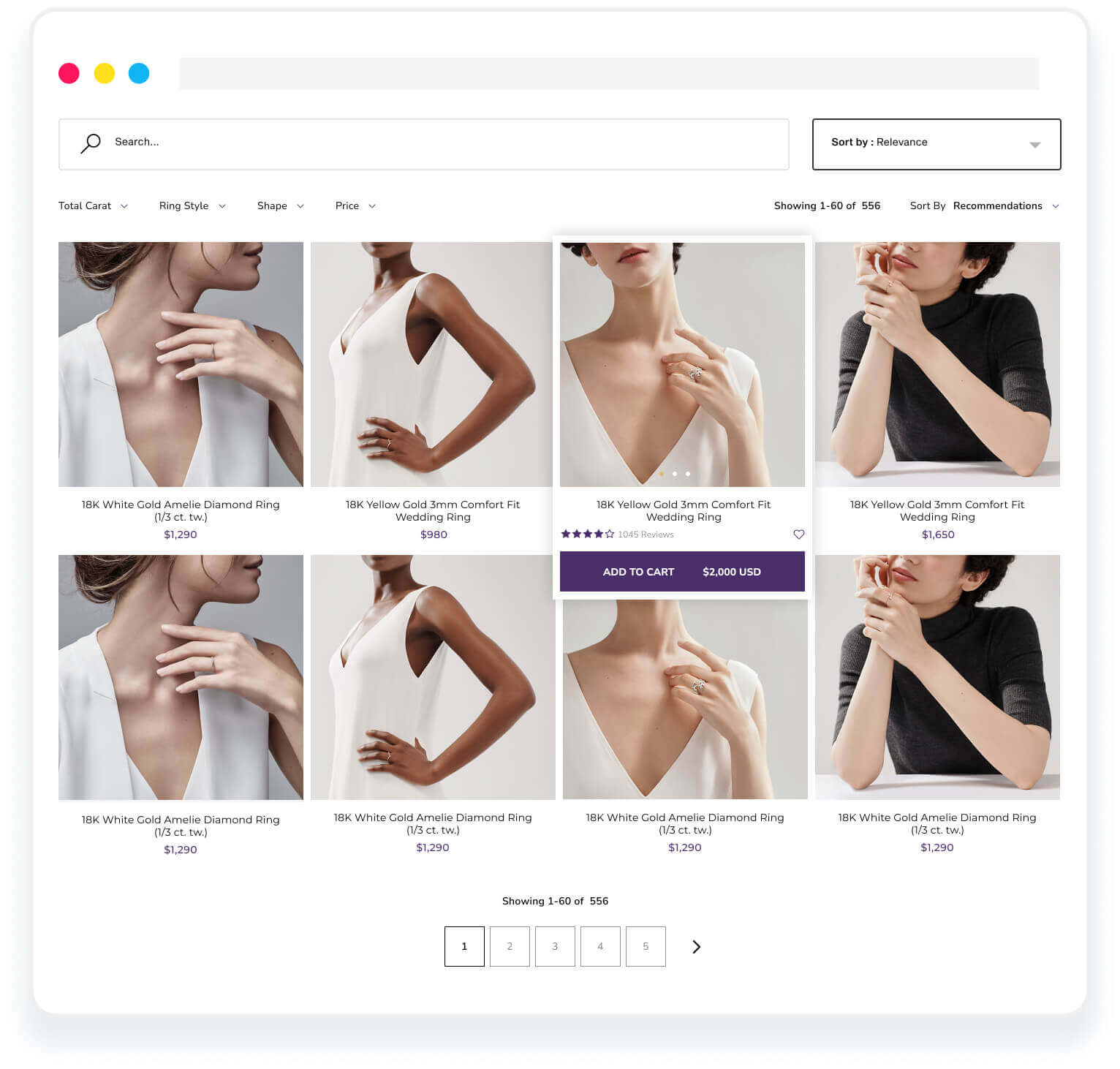 The first thing that a person landing on your store notices is your home page. An attractive hope page can help the customer to keep exploring your site. Make sure your site loads quickly. Choose the right theme for your store and professional font. Remember, attractiveness engages users and professionalism buys trust.
Did you know 38% of the customers analyse page layout and navigation on their first visit to the store and 42% of visitors abandon a site due to poor functionality? Your users should not find your store difficult to navigate. Complex navigation prevents prospects from converting by confusing and overwhelming them. Crisp and clear navigation that's easy to access works the best for SEO optimised sites.
Now how will you determine that your navigation is complex? There are some common signs of complex Shopify store navigation:
Extensive menu: The main menu contains multiple categories often confusing the prospective clients.
Long menu descriptions: The menu items contains confusing and more than two words
Unclear navigation: Links to product pages aren't clearly visible from the homepage often misleading the visitors.
Bailey Nelson, a leading Shopify store, is a perfect example of accessible and professional navigation.
You can provide better filters that can make the navigation for your customers easier. Sparq for Shopify helps eCommerce stores in enhancing their sales by providing intuitive filter experience to the customers, improves product discovery and boosts conversion.
81 percent traffic and 71 percent of orders on Shopify stores came only through mobile devices. Whereas the number was 77 percent and 67 percent in the year 2018. This clarifies the need to make your store mobile-friendly. A website that loads fast has an advantage over others. Also, an SEO-optimised site can help you in ranking your store higher on Shopify.
The next step after making the users scroll more is to make them click on a product they like. You can make it possible with the following guidelines and steps. Additionally, do ads on your website spoil visitors' experiences? You should keep an eye on the ads in your store if any.
With the rise of online shopping culture, you can find similar products in a variety of stores. In this world of high competition, you must have something special and unique that draws customers to your store. Don't just focus on what people are interested in rather be the one people are interested in.
Enhance the design and accessibility of your product page. Focus on how your product looks, keeping in mind the user's point of view. Use attractive images, videos, and 3- D visuals and effects. Showcase your packaging and review images sent by the buyers. Your product images can reflect how you are better than other competitions in the market.
See how Haus on Shopify uses creative product photography and images to attract customers.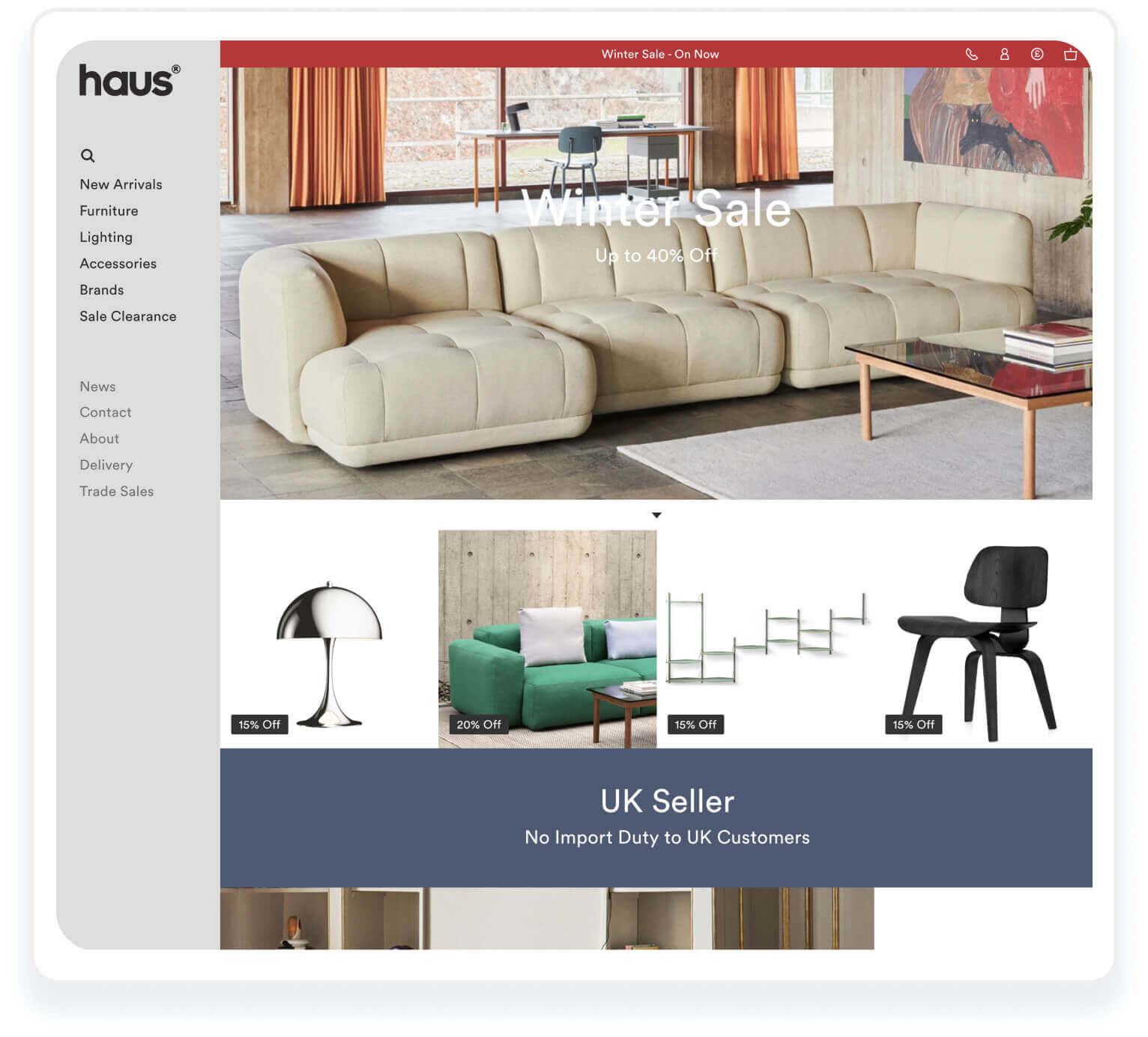 Website push notifications offering discounts and loyalty programs attract attention of Shopify store visitors and encourage them to swiftly pass through the sales funnel. The successful Shopify stores offer visitors to subscribe to push notifications and send them a discount or another perk right away to encourage buying.
How to encourage your customers to make purchase even when they are not looking out for something specific:
Get subscribers: Ask your store visitors to subscribe to getting push notifications. This will create a pool of subscribers which will not only encourage one time sales but repeated ones!
Share a discount coupon and other perks: Send the first push notification with a discount code to encourage the first purchase.
The customer thus claims the discount code, applies it, and places an order.

Who doesn't want freebies? Advertising discounts and freebies can draw public attention. Discounts, gift cards, gift vouchers, coupons, giveaways, and scratch cards can help in increasing sales. One of the leading Shopify stores Urban Decay got an increase of fifty thousand new followers on Pinterest using the same strategies of giving prices.
Every day Shopify merchants get thousands of visitors still leaving behind a low conversion rate. A visitor who likes your product will get tempted to buy it. We've got you covered! Here are some steps that when followed might lead to increased conversion rates for your Shopify store.
Today's online market is wide. Shopify itself accounts for 5,300 plus stores and merchants crossing the mark of 1,000,000 in 175 countries. In this competition, you and your customers should know the answer to the following questions.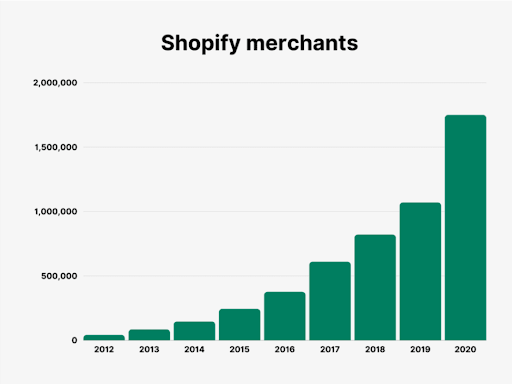 What unique products and services do you offer?
How are you different from others?
What brings customers to your store?
Why should a customer buy from your store?
People rely on reviews to know the instincts and views of third parties who have bought the product before. Highlight customer reviews. You should try to improve and amend in accordance with the feedback to make your store more reliable and a preferred one.
People look for trendy products in the market and once they find one, they cannot stop themself from making a purchase. Selling trendy products at minimal cost will give a boost to conversion rates.
In the case your site still just gets traffic with no purchase, strategies like the first 1000 customers getting 60% discount and free gifts can help you in gaining customer attraction. This will lead them to make a purchase from your store.
If your store suffers major cart abandonment or even empty carts, lack of user trust may be the reason behind it. Communicate with your users. Also, earning trust badges for your Shopify store will help you in building customer trust and your brand name.
People look forward to knowing the answer to their questions. Provide valuable information about products and services to help customers make a purchasing decision. Making an FAQ (Frequently Asked Questions) page is one of the best ways for connecting and solving customer queries. This will help your customers to know and connect more.
Many users have a product cart but don't proceed further with the payment. Complex payment methods can be a reason behind. Ensure that the final payment process takes minimum time and details from the customers. Read more to know how you can make the process easy for your users.
Your store must have apt payment methods. Money transfer via debit and credit cards, payment wallets, UPI, Net Banking, and online payment options like PayPal, GPay, Paytm, etc. The lack of a payment option should not be a hindrance in the purchasing process.
83% of Indian users prefer only to pay on delivery and hesitate to share their details for the online payment processes. A card/cash on delivery can build user trust and will steadily increase conversion rates. COD will give them comfort and will ensure their coming back to your store. This will increase conversion rates as well as will assist in customer retention and repurchase.
Due to lack of trust, technical problems, or the high cost of products and shipping, many customers abandon the cart before making the final purchase. You can stop it by enhancing customer satisfaction. Here's how you can do that:
Multichannel marketing can be a way to increase customer engagement and interaction. One-on-one customer interaction can divert users' minds to make them more. Customer conversation must be kept personalised. Try to know the reason for their cart abandonment and work on improving it further.
Analyse your shoppers. Analyse if your customers add products to the bag, do they leave the bag empty, do they just scroll the products and don't make a purchase. Additionally, you can use customer data to find out loopholes in your system on working and can use this information for further improvements and changes. Try to figure out the reason why your target customers abandon their cart.
Pre, mid and post-purchase emails can help the customers to keep going. Also, keep in mind to keep the messages friendly and personalised else your customer might mark you spam. Also, personalised messages on WhatsApp, Telegram, or mail can help in reducing cart abandonment.
Having a store on the #1 eCommerce platform, Shopify, you are no way far from success. The years may bring hurdles but taking the right measures will bring you profit sooner or later. Regular amendments and improvements in your strategies will help you make your store better over time. With that said, we wish you luck in your entrepreneurial journey!