16 Apr 2023
Top Fashion Shopify Themes 2023, Elevate Conversions & Enhance UX

The global fashion e-commerce market is expected to reach USD 1,002.6 billion by 2025, with a CAGR of 15.1% from 2021 to 2025 (ResearchAndMarkets.com). To stand out in this competitive industry and boost conversions, selecting the right Shopify theme and enhancing your store's search and filter functionalities is crucial. In this blog post, we've compiled a list of the best Shopify themes for fashion stores in 2023 and tips on how to enhance your store's filtering and search capabilities using Sparq.

Before diving into the best Shopify themes for fashion stores, it's important to understand what features to look for in a theme. Here are some essential features to consider:
Mobile optimization: With 72.9% of global retail e-commerce sales expected to come from mobile commerce by 2025 (eMarketer), it's crucial to choose a theme that is optimized for mobile devices.
Responsive design: A Stanford University study found that 75% of users make judgments about a company's credibility based on their website's design. Ensure your theme works seamlessly across various devices and screen sizes to provide a smooth shopping experience for all customers.
High speed: Load times are crucial for retaining customers. A one-second delay in page load time can result in a 7% decrease in conversions (Akamai). Choose a theme that loads quickly to prevent users from abandoning your site.
Quick buy options: Opt for a theme with quick buy options to provide a fast and seamless shopping experience for your customers. Studies show that 69% of shoppers abandon their carts, with 11% doing so because the checkout process is too complicated (Baymard Institute).
Variant pickers: Offer your customers the ability to quickly view and select product variants, such as size or color, directly from the product listing. This feature can help reduce cart abandonment rates, as 24% of shoppers abandon their carts due to the inability to easily compare products (Baymard Institute).
Customer reviews and ratings: Incorporate customer reviews and ratings to establish trust and credibility. According to a BrightLocal study, 87% of consumers read online reviews for local businesses in 2020, and 79% of consumers trust online reviews as much as personal recommendations.
Customizations and flexible visual builder: Select a theme that allows for easy customization and has a user-friendly visual builder.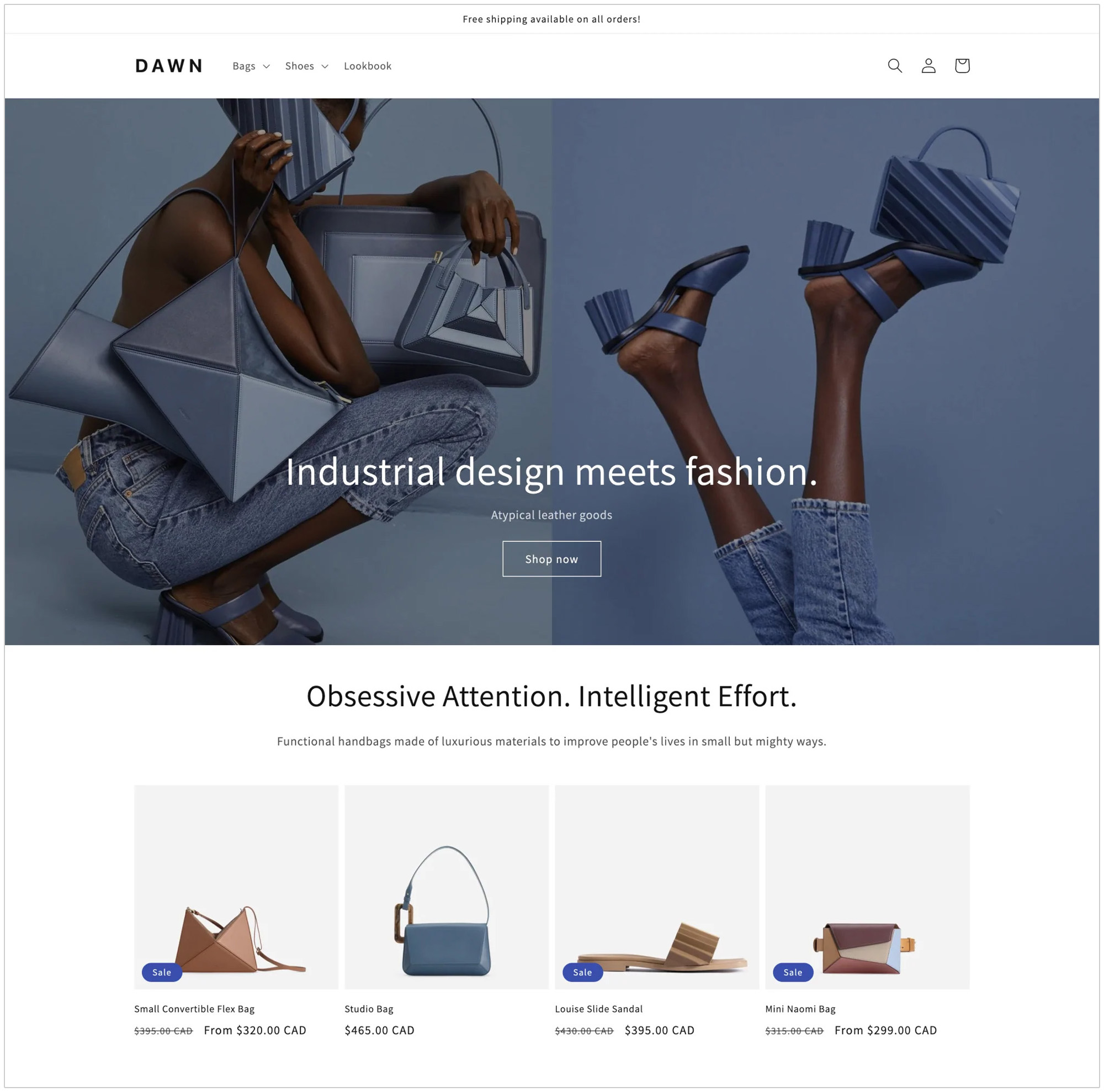 Ideal for beginners, Dawn is a simple yet elegant theme that offers a quick and easy setup, media-focused design, and a mega menu. As a free theme, it's perfect for those with a limited budget, without compromising on quality. Put an example of dawn theme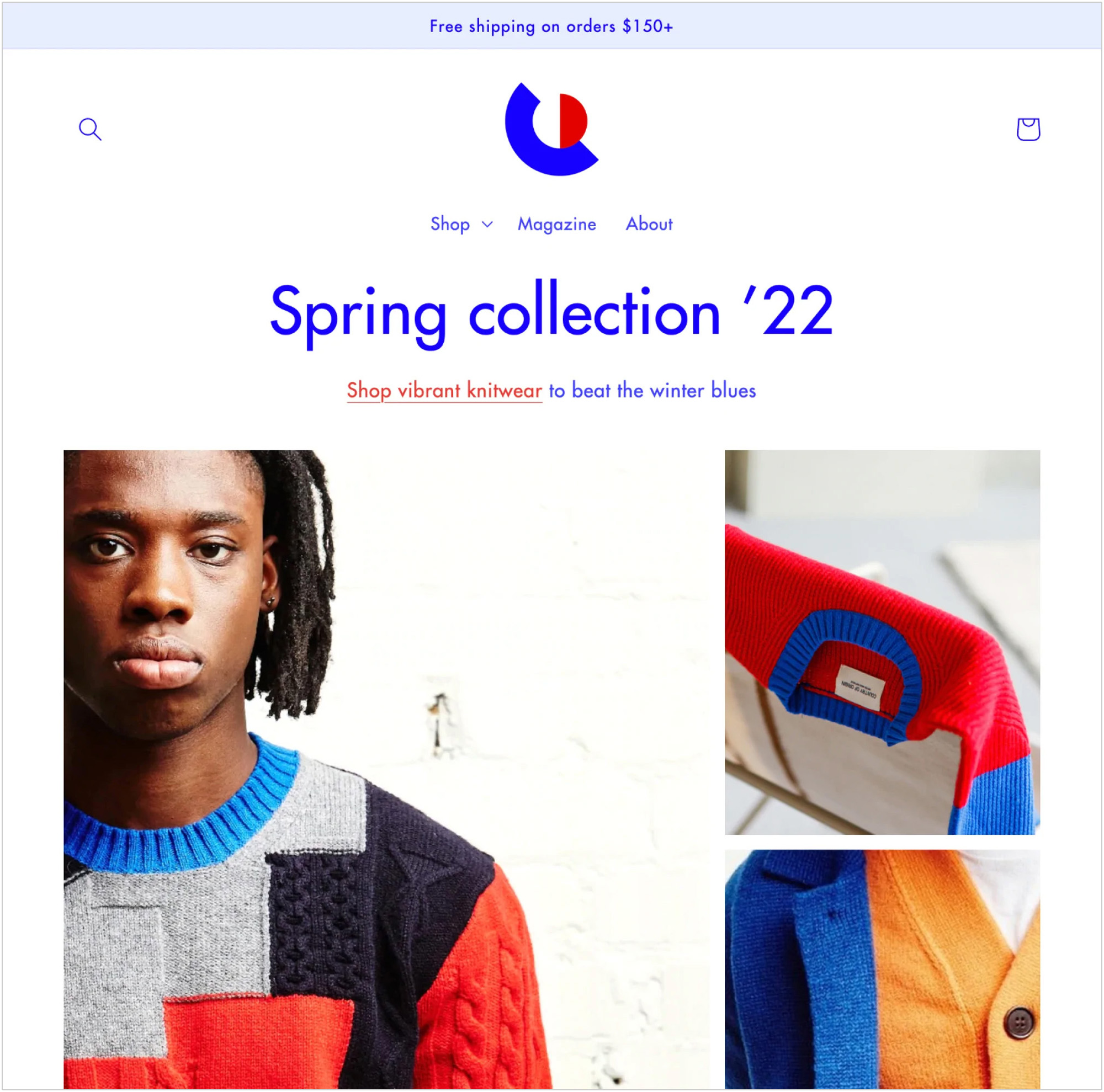 Designed for large stores, Colorblock features a vibrant design, mega menu, flexible elements, and quick view options. With its free price tag, it's a cost-effective choice for those looking to elevate their fashion store without breaking the bank.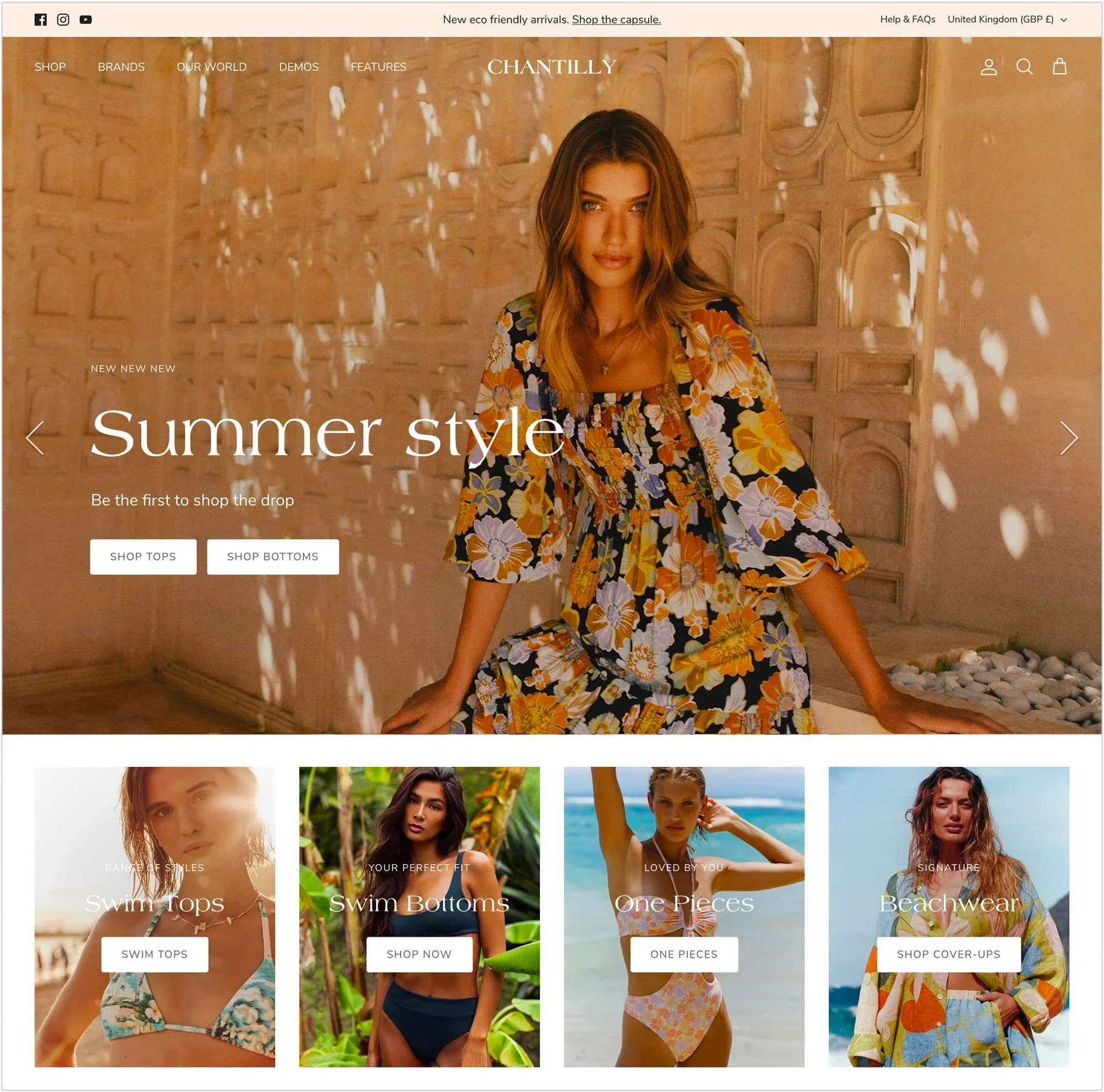 Highly customizable, Symmetry is perfect for fashion stores seeking EU translations, variant pickers, and a plethora of customization options. According to a recent Shopify Theme Store review, 92% of users rated Symmetry 4-stars or higher, showcasing its popularity among users.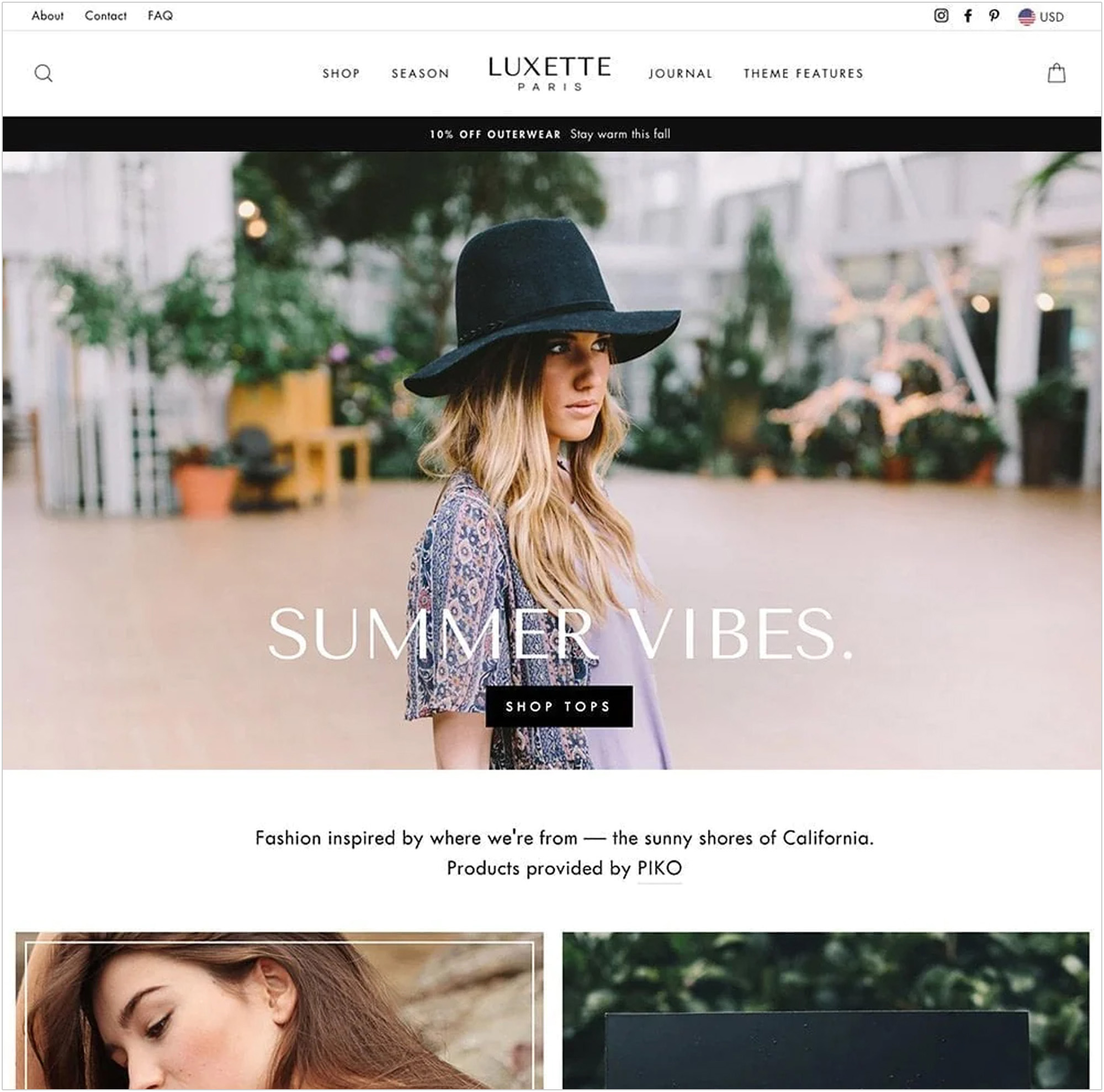 With a sleek design and focus on promotions, Impulse offers customizable promotions, EU translations, and variant pickers. An impressive 95% of users rated Impulse 4-stars or higher in a recent Shopify Theme Store review.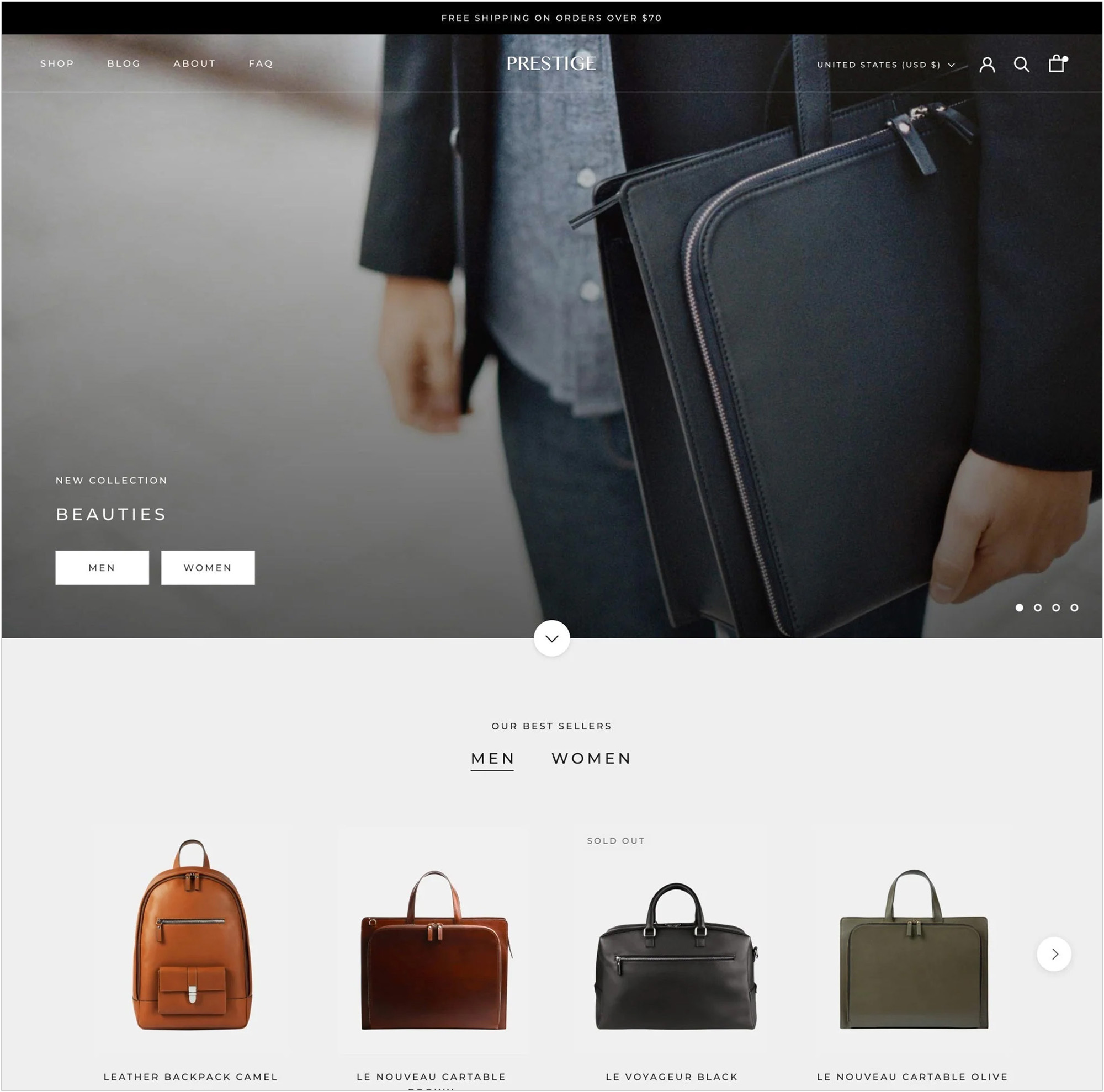 Prestige is a luxurious theme designed specifically for high-end fashion stores. It features stunning visuals, a unique storytelling layout, EU translations, and variant pickers. Prestige has a 5-star rating in the Shopify Theme Store, demonstrating its excellent quality and user satisfaction.
Pipeline is a sleek, modern theme designed for fashion and lifestyle stores. It offers a clean, minimalist layout, modular design, full-width images, multi-column menu, and Instagram integration. Pipeline is mobile-optimized and responsive, ensuring a seamless shopping experience across devices.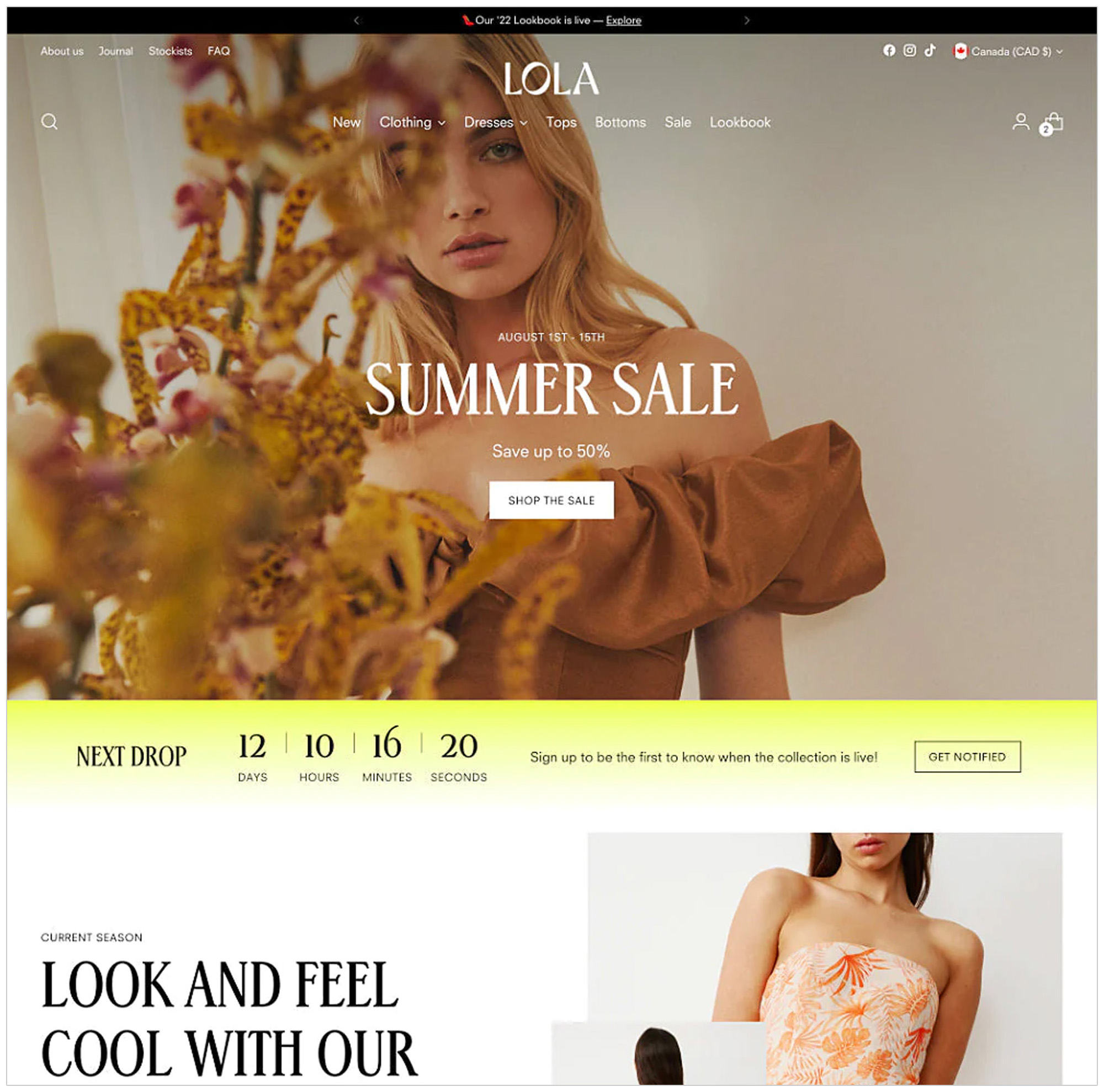 Stiletto is a stylish, contemporary theme specifically designed for fashion and accessory stores. It features a chic, sophisticated design with large hero banners, product quick view, product filtering, and multiple homepage sections. Stiletto is also mobile-optimized and responsive, providing a smooth shopping experience for your customers.
In conclusion, the perfect Shopify theme can make all the difference in establishing your fashion store's identity and ensuring a seamless customer experience. By carefully considering your store's unique requirements, along with prioritizing mobile optimization, responsive design, high speed, quick buy options, variant pickers, customer reviews and ratings, and customizations, you can select the theme that best aligns with your brand and goals.
Whether you opt for a free theme like Dawn or Colourblock, or invest in a premium choice such as Symmetry ,Impulse, Prestige, Cascade, or District, the right theme will showcase your products beautifully and engage your customers. Ultimately, your chosen theme will play a vital role in driving conversions, fostering customer loyalty, and boosting your store's revenue.
Take the time to explore and experiment with the features of these top 7 Shopify themes for fashion stores in 2023. By doing so, you'll create an outstanding online shopping experience that sets your fashion store apart in the highly competitive e-commerce landscape.